Babeland Product Line | branding, packaging
Branding and packaging design for Babeland's branded products. Labeling employs a combination of matte and high gloss varnishes to support the price point of these items. The play of light across the packaging helps catch the eye of shoppers.
Babeland's newest line of massage products are shown below. I collaborated with Purchasing team to determine scents, sizes, and look of the new Massage Candles and Massage Oil. We created a label suite to support the items' price point and sourced a new production partner who could execute the design. The revamped packaging wears black and brand-color labels with silver and mixed-varnish details. These labels were printed in PMS inks on silver stock, matte laminated, then spot varnished to generate a subtle brand glyph pattern in contrasting spot gloss.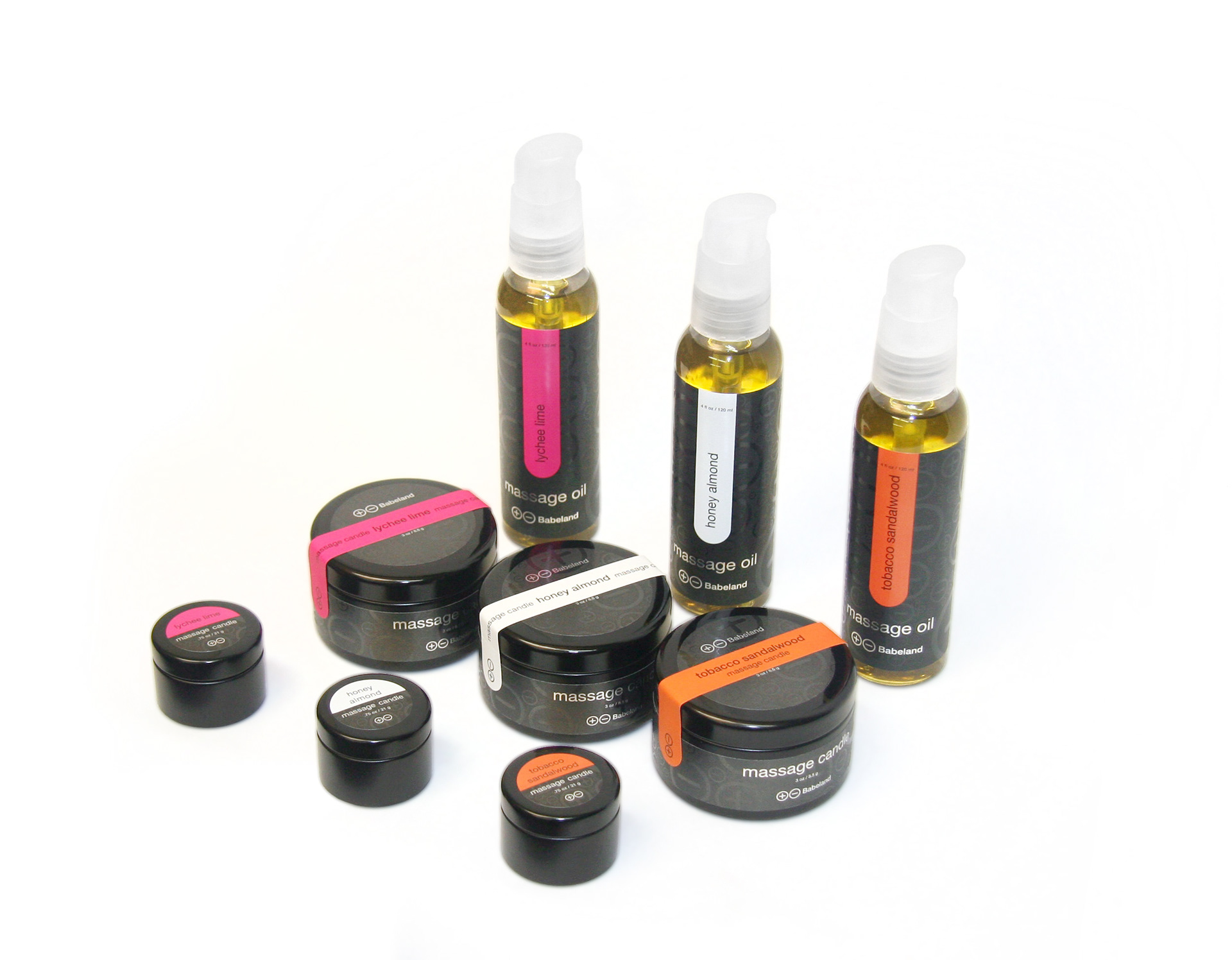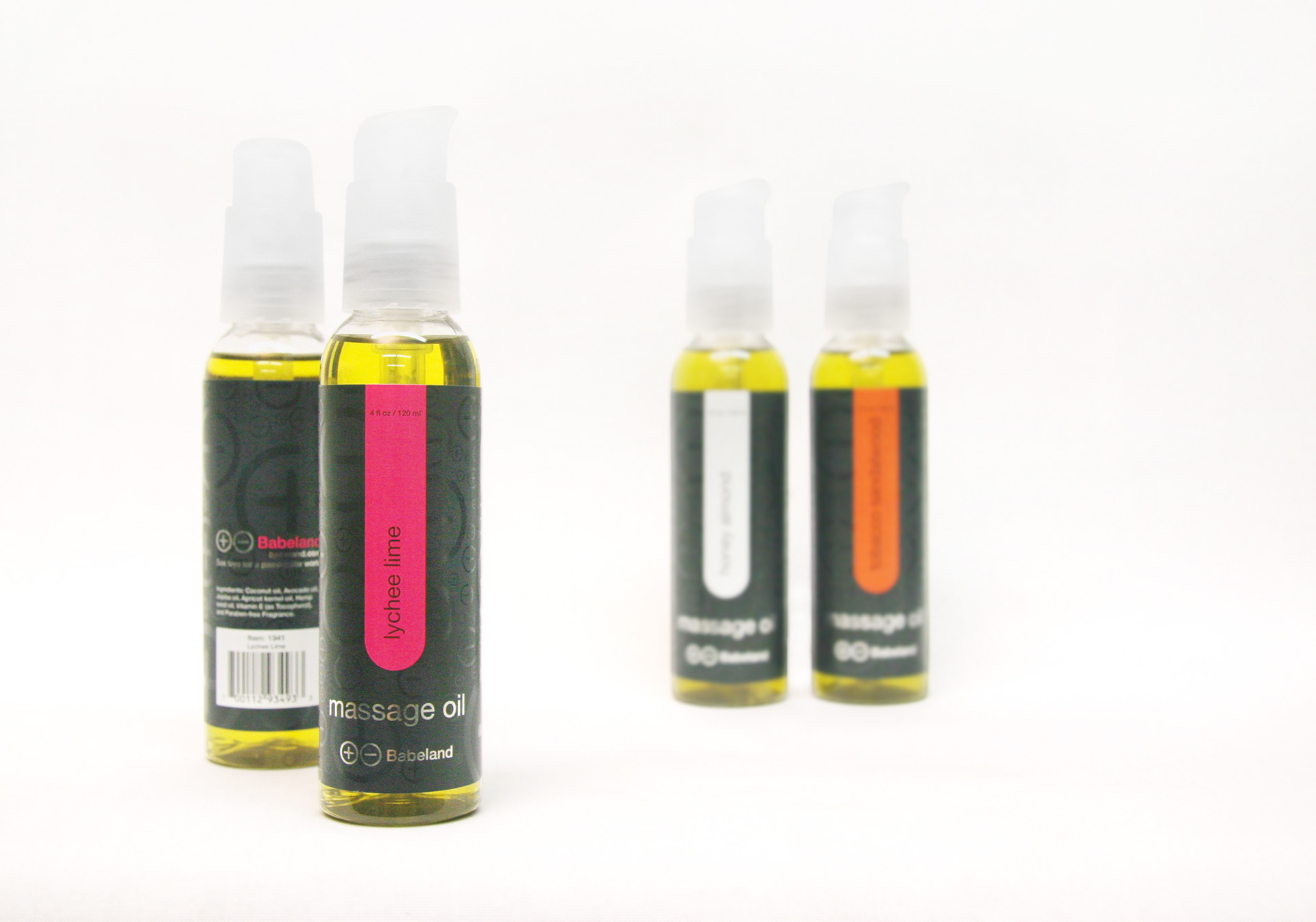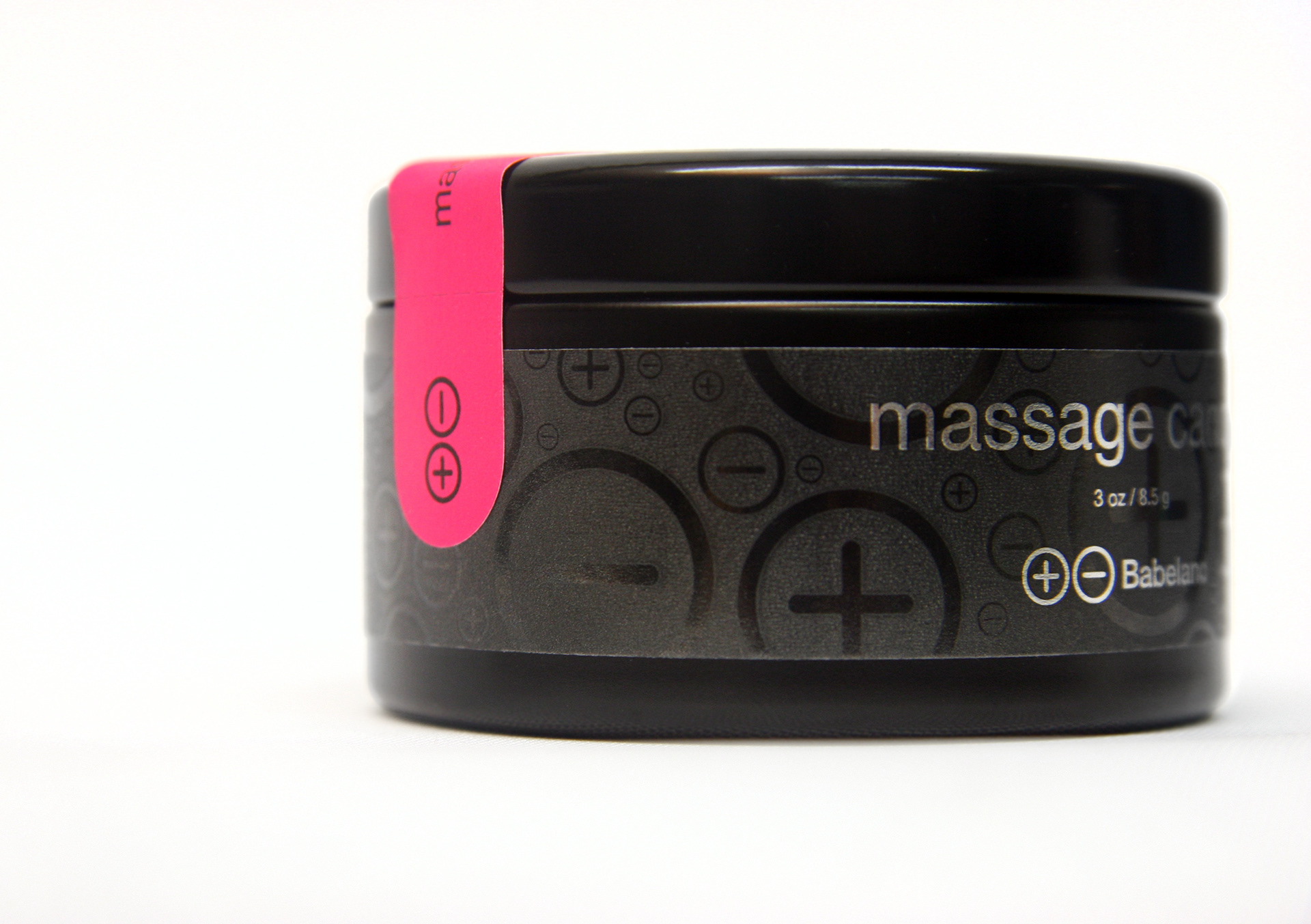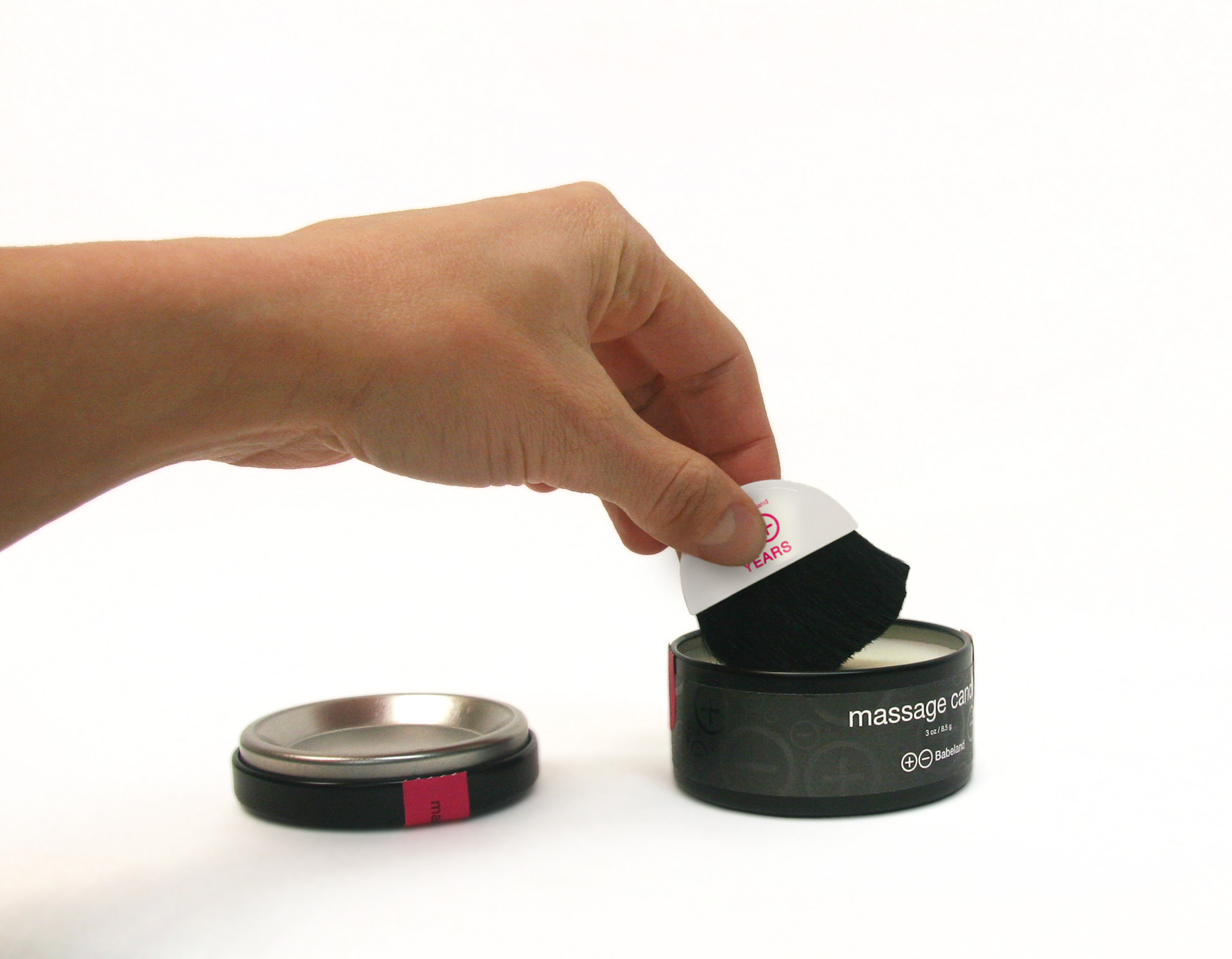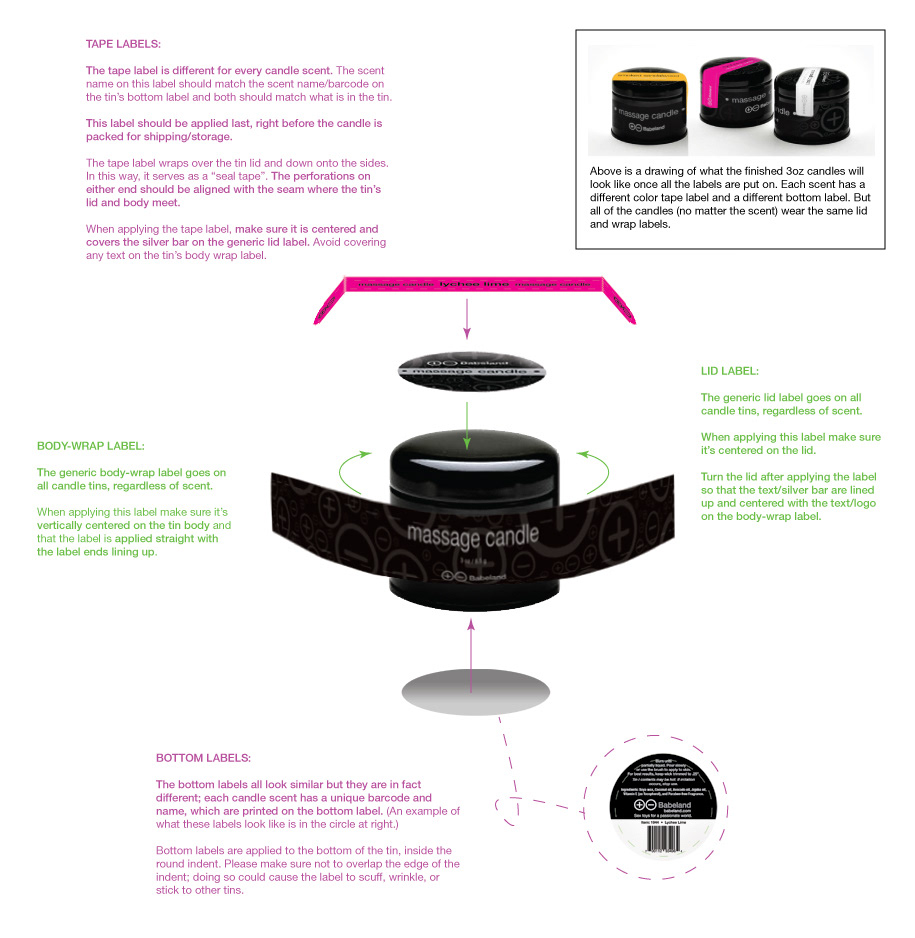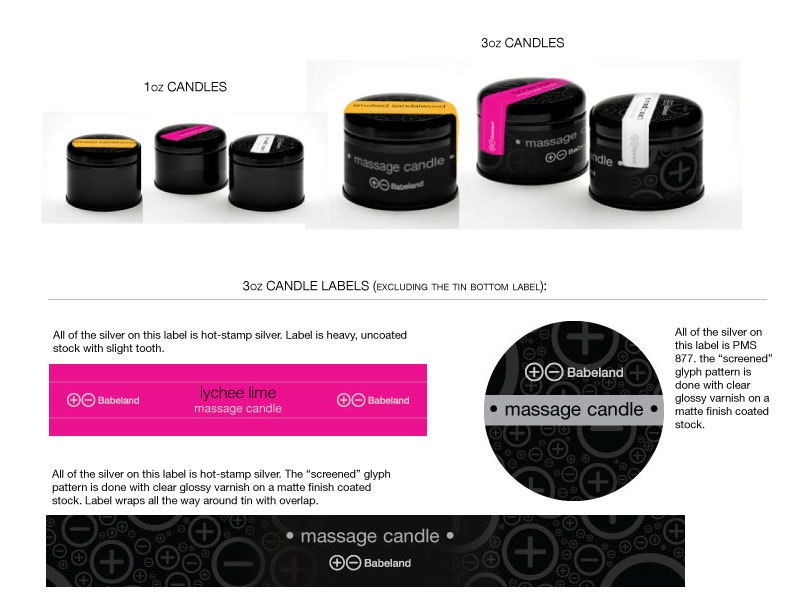 Below:
the previous generation of Babeland Massage Candle, which was replaced by the black and silver generation shown above.